MARTIN 1/9 B26 MARAUDER
On January 25th, 1939, the U.S. Army Air Corps made a request for the design of a new medium bomber. It was to have a speed in the range 200-300 mph., a range of 3,000 miles, a service ceiling of between 20,000-30,000 feet, a maximum possible bomb load and defensive armament of 4 x .30 caliber machine guns. The type specification requirement was sent to every conceivably interested company, including the Glenn L. Martin Company of Baltimore.
Following this on March 11th of the same year, the USAAC Material Division at Wright Field, Ohio, issued a Circular asking for the new bomber and calling for procedures involving production directly from the drawing board, with no prototypes for test flying. a dramatic change in aircraft purchasing policy, was necessitated by events in Europe, notably the build up of the Luftwaffe, with modern equipment, much of it-battle tested during the civil war in Spain. Six months after the original specification was issued, the USAAC opened bids on the proposed new medium bomber. Five companies submitted bids, and following evaluation, Martin's Model 179 had scored the highest, beating North America's NA-62 (later to become the B-25 Mitchell) into second place by more than 100 points. Less than two weeks later, on July 17th, the Army Air Corps ordered 201 of Martin's Model 179 and 184 of North America's NA-62. The total order was split between the two companies, because Glenn Martin, already heavily committed to producing Maryland and Baltimore light bombers for the French and British, would not over-commit his company in attempting to produce the full requirement. Also, of course, from the Air Corps point of view, the risk involved in production without prototype, was reduced by producing both of the top scoring designs.
Once the order was given to the Glenn L. Martin Company, the design team, headed by Peyton M. Magruder, set to work to finalise the design. Of the 17 specific bids submitted on Model 179, Magruder would have preferred number 14, using the Wright 3350 engine, delivering 2200 takeoff horsepower. The unavailability of this engine however, meant that Number 6 was the one selected, using the Pratt and Whitney R-2800 Double Wasp, with single stage, two speed supercharger, and developing 2000 horsepower for take-off.
As befitted a young, talented designer, Magruder was not afraid to innovate, and Model 179 had innovations in profusion. The use of electrical systems wherever possible and electrically actuated hydraulic systems, high strength clear plastic mouldings, large alloy castings, flush riveted stressed skin, spot welding internally, self-sealing fuel tanks, all broke new ground in aircraft design. Add to these electrically operated turrets, automatic ammunition tracks feeding the guns, and electrical bomb releases, and some idea can be gained of how the aircraft came to be viewed by both aircrews and maintenance crews, used to earlier-generation aircraft, such as the Martin B-b, as a Buck Rogers rocket ship no less? Other firsts by Magruder's team was the use of stretched, pressed alloy panels, 2 butt-jointed rather than lap-jointed (generally used at the time) for the skin. The panels posed a very tricky problem in production. When the new hydraulic presses had been built, the first sheets to be pressed and stretched into the fuselage curvature bulged and cracked. Over and over again, the team tried with the same results, until one of Martin's old time mechanics said "Well, put a little grease on 'er". In desperation the engineers tried it out, and lo! and behold, another problem was solved. Completing the design and obtaining production of parts went on around the clock. One problem after another was met, and solved and it began to look as if the Model 179 would meet the production schedule. Yet another major problem then made an appearance, when the engineers at Wright Field contacted Magruder asking him if an electric turret could be made to replace the proposed hydraulic one - hydraulic turrets being prone to fluid leaks and sensitivity to cold weather. No one had ever designed or build a electric turret before, but Magruder came up with a successful design and prototype within a few weeks. A suitable drive motor was found, but General Electric said that it would take nine months to produce them. Magruder unloaded this problem on Charles E. Wilson, the boss of G.E. during a flight to their headquarters in Schenectady, New York, and the delivery schedule problem was quickly resolved.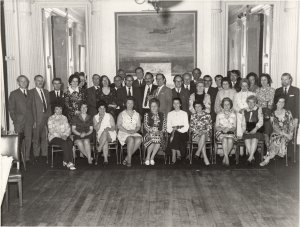 View Site Map